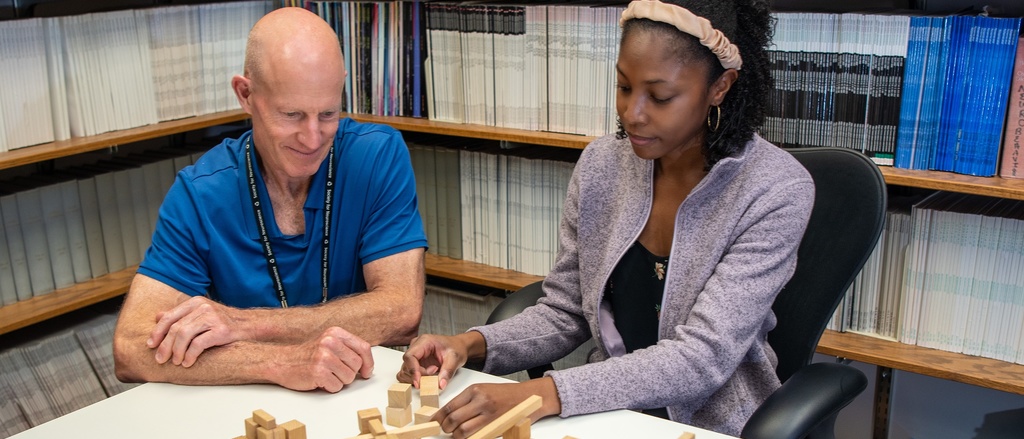 Are you interested in participating in research with the Iowa Neurological Patient Registry? Read through our Frequently Asked Questions (FAQ) to learn more about it! If you have additional questions, you can reach out to us via the contact information in the "Contact Us" page.
 FAQ
What is this research study?
Our research study is about understanding the types of difficulties people may or may not experience after a brain injury.
Am I eligible to participate?
You may be able to participate in this study if you have experienced a stroke, brain tumor, brain infection, brain injury, brain surgery, or if you are scheduled to have brain surgery. You may be unable to participate if you have neurological problems that are unrelated to the above condition. If you are not sure whether you are eligible, please reach out to us 

via the "Contact Us" tab on this website.
What happens during a research visit?
Participants are asked questions and given tasks, puzzles, or games. A visit could also include an MRI scan of the brain or an EEG recording of brain activity. You can choose to only participate in parts of the study.
When are research visits scheduled?
Research visits are typically scheduled on the same day that participants are already at the University of Iowa Hospitals & Clinics for other healthcare appointments.
How long does a research visit take?
An average research visit lasts about two hours. You can choose to participate for a shorter amount of time. Participants may complete several research visits over time.
Are there risks?
There are minimal risks associated with participating in this study. A member of our team will review all potential risks with you in detail, and you will have time to ask questions prior to enrolling.
Will I be paid for participating?
Participants are compensated $50 for each visit they make. We also reimburse participants for reasonable travel expenses between their home and Iowa City, including mileage, parking, and meals. There is no cost to participate in this study.
Will this help me recover?
This study is designed to better understand the human brain and how it responds to injury. It is not intended to be therapeutic or to directly help with recovery. However, we can share our findings with you to let you know your areas of strength and need.
Who will benefit from this research?
We will use our findings to help us better understand how various kinds of brain conditions impact brain function. Our findings could also lead to more accurate predictions of what patients can expect after a brain injury and shed light on how the brain recovers. We are optimistic this research will lead to the development of better outcomes for patients with many different brain conditions. 
How do I start?
Please reach out to us via the "Contact Us" tab on this website to discuss participating in this study!
Are any other research studies at the University of Iowa recruiting participants?
Individuals with psychiatric conditions (such as bipolar disorder or major depressive disorder) may be able to volunteer for the Mood Disorders Registry.